From a small 2 sq km island to multi-island resorts, there is a perfect getaway island for everyone.
Resorts in the Maldives are self-sustaining and they exist on their own island. All the conveniences and facilities you will ever need for a comfortable holiday will be available on the island. There is no need to leave the island for the duration of your stay except for excursions by boat to nearby local islands or the capital city of Male'.
There are approximately 150 island resorts to choose from ranging from 4 star to ultra-luxury. The room rates start from US$ 200 and go up to several thousand dollars.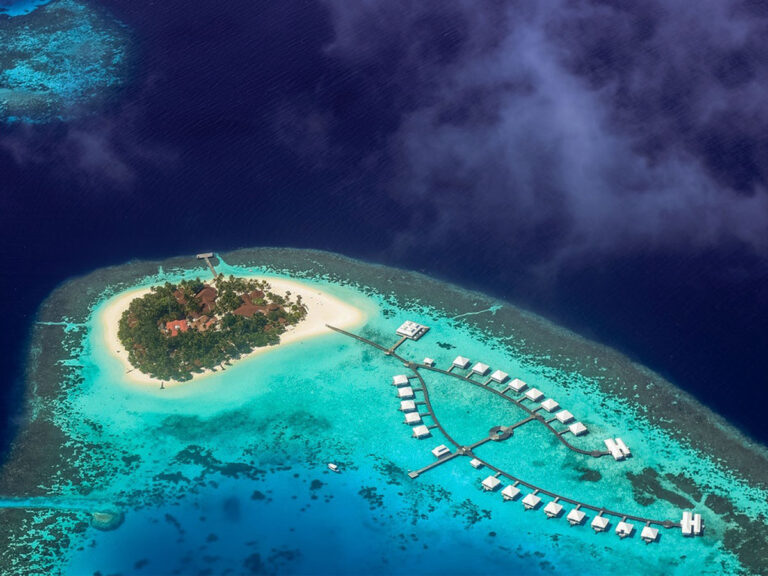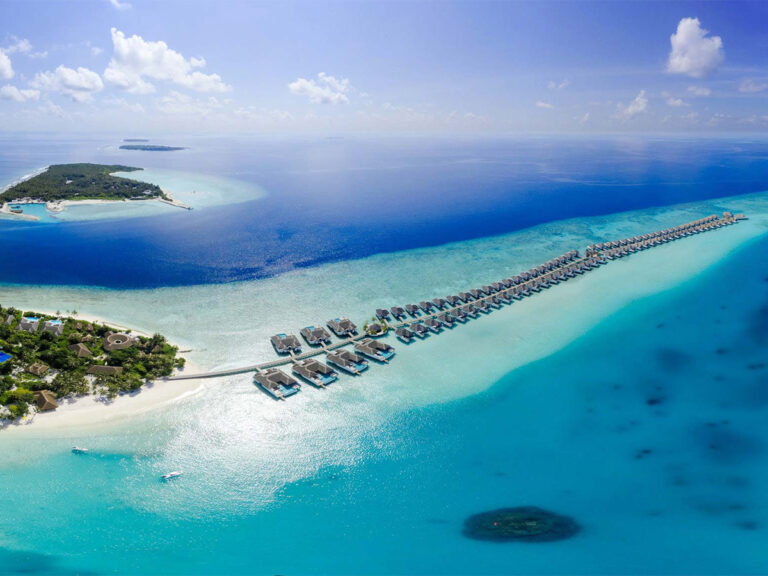 Most of the resorts have several accommodation options on the island to cater to guests' varying preferences. You have the choice of staying in a standard room to a luxury villa.
Typically there are 3 major types. They are Garden Villas, Beach Villas, and Water Villas. Sometimes they are referred to as suites or bungalows. Garden Villas are set inside the island, Beach Villas are land rooms facing the beach, and Water Villas are on stilts over the lagoon and extend out to the open sea. They are single or double-story at most. There are no high-rise buildings on the island resorts. The configurations can vary from a single room to large family residences that can accommodate multiple guests.
The price differs according to room type, location, and view. You can opt for garden view, beachfront ocean view, or overwater ocean view. The Water Villas are at the top of the price range as they have the best view. Spending your vacation in a Water Villa is highly recommended, especially if you are on your honeymoon.
Standard Resort Facilities
– Restaurant
– Bar
– Pool
– Gym and Fitness Center
– Spa and Wellness Services
– Watersports Centre
– Dive Centre
– Public Wifi
– In-Villa Dining
– Private Dining
– Boutique Shop
– Excursions
– Airport Pickup and Transfer
– Foreign Currency Exchange
– Laundry Services
– Medical Services
– 24 hr Island Security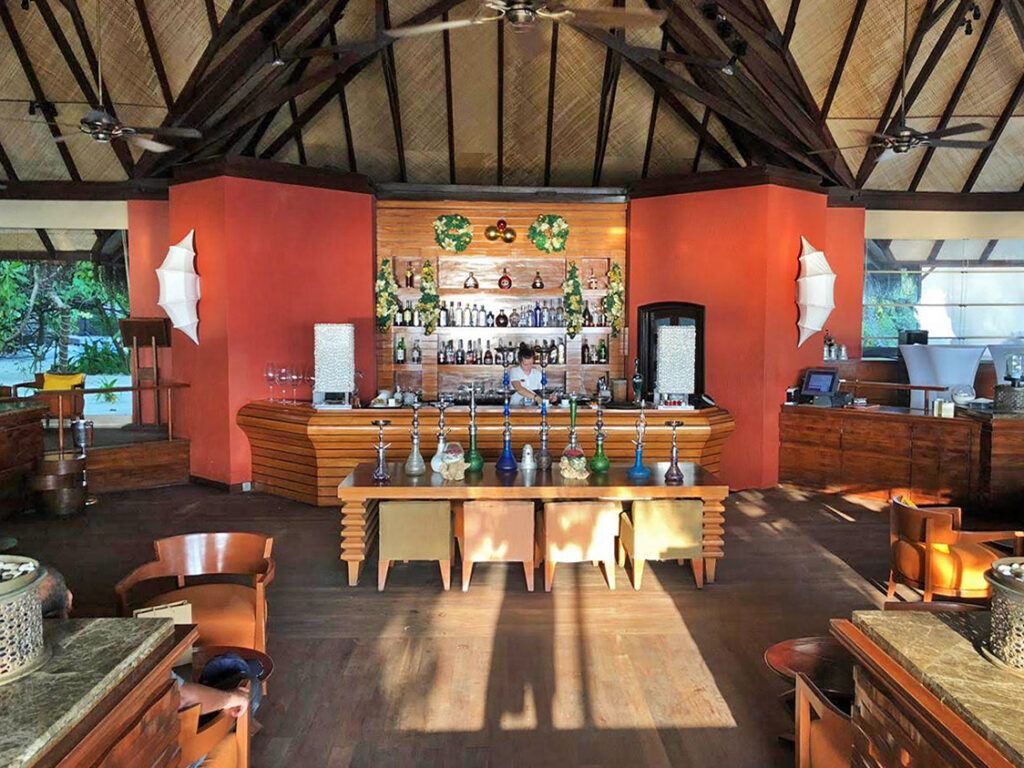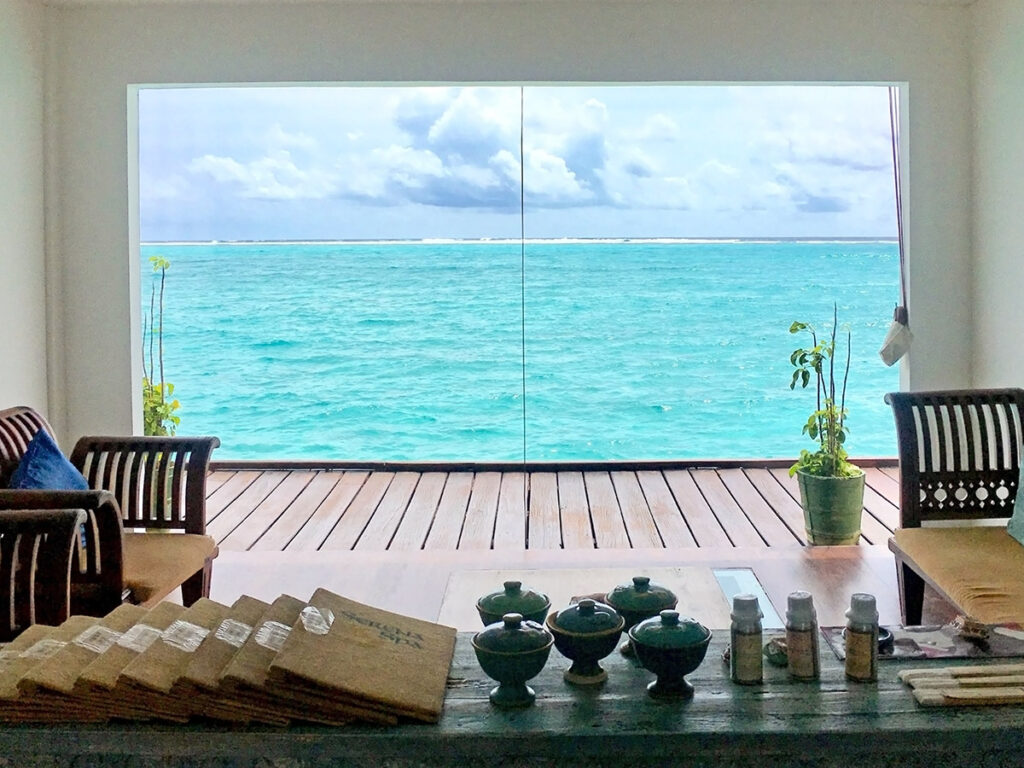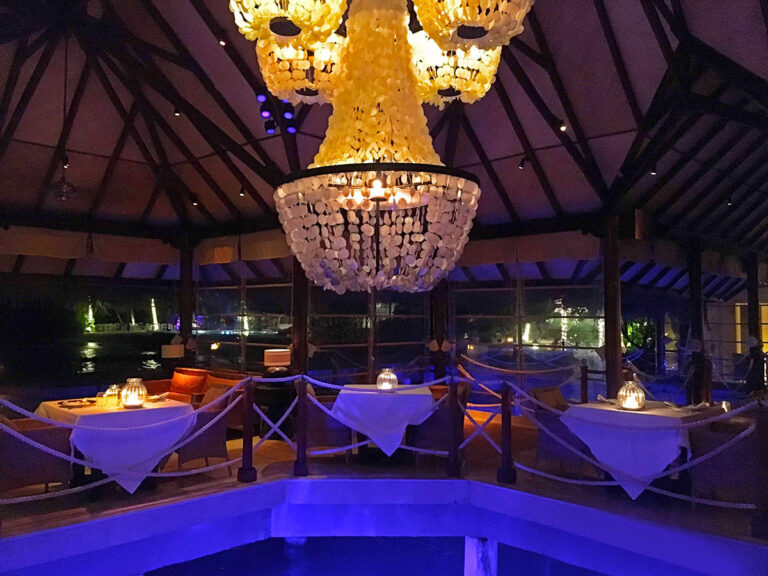 – Hot and Cold Shower
– Air Conditioning and Overhead Fans
– Mini Bar
– Satellite Television
– Sound System
– In Room Safe
– Telephone with IDD Facility
– Complimentary Tea/Coffee Facilities
– Complimentary WiFi
– Hair Dryer
– Boutique Bath Amenities
– Bathrobes and Beach Towels
– Electricity 220V, 50Hz