Enhance your stay by being well-prepared. Here is  your quick guide to useful information.
A Tourist Visa valid for 30 days is issued upon arrival to all Nationalities. You do not need to apply for Visa prior to your arrival. Passport will be stamped on arrival and it is a free visa.
To complete formalities you will need the following:
A passport valid for 6 months
– Confirmed hotel booking
– An onward/return ticket to your home country or country of residence
– Completed Disembarkation Card
– Sufficient funds for the duration of your stay.
– Working under a Tourist Visa is against the law
By Air – There are direct flights to Maldives by Major airlines from several cities around the world. Depending on your origin, you will need to connect via an airport in South East Asia, Europe or the Middle East.
By Sea – Many Cruise liners call at the capital city Male' Port
Velana International Airport is the main hub of the country is just fifteen minutes from Male'. The airport is small, but well-equipped with souvenir and duty-free shops, restaurants, medical facilities, and provides banking and postal services.
On arrival you will proceed through immigration and customs into the main arrival area, if you have a booking, a representative will be there to receive you. You will then be by boat to the capital Male' for hotel stays there, by transfer vehicle to guesthouses based in Hulhumale', by transfer speedboat, seaplane or domestic flight to your resort or by boat to your liveaboard.
The Maldives is hot and sunny all year round, with average temperatures of 26ºC-34ºC. The best weather is between November and April. The high season falls between December and March. The monsoon runs from May to October, peaking around June and July.
All island resorts and guesthouses offer access to wifi. The deluxe properties will have in-room wifi and all public areas while the more practically-priced one may designated areas. In the populated islands, Internet access is available through mobile data or public wifi in cafés and other public areas.
For convenience, it's advisable to get a Prepaid Sim Card at the airport. There is a service counter just after you exit the arrivals terminal. There are only two mobile providers in the Maldives, which are Ooredoo and Dhiraagu.
The Maldivian Rufiya (MVR) is the currency of Maldives. Notes come in denominations of 5, 10, 20, 50, 100, and 500. Coins come in MVR 2, MVR 1, 50 cents and 25 cents. EURO and US Dollar is accepted by all hotels and shops in the capital city Male'.
As a tourist, having local currency is not required as all resorts will bill you in US Dollars. However having cash is necessary if you are at an inhabited island. In the capital city Male', it's possible to pay for everything using US dollars, though you'll be given change in rufiyaa.
The official exchange rate is US$ = MVR 15.42
All major credit cards are accepted by all resorts and guesthouses and the majority of the shops. However, it is advisable to always have some cash with you.
Every resort takes major credit cards including Visa, Amex, and MasterCard. Guesthouses also accept major credit cards but do double-check this with yours before you travel.
ATMs can be found in Male, Hulhumale', Villingili, Velana International Airport and the bigger inhabited islands. There are no ATMs in island resorts. Nearly all allow you to withdraw funds from international accounts and only local currency (MVR) will be dispensed. Note that international bank charges may apply dependent on your own bank account terms and conditions
The ATMs at Velana Airport and Male' branch of the Bank of Maldives dispensing U.S dollar, are to cater Bank of Maldives cardholders only.
Please be aware that in many cases there is only one ATM on each island, so it's never ideal to be reliant on them.
If you decide to spend time in Male', the city can easily be explored by walking. Otherwise, you can take a taxi.
If you already have a booking, transportation will be included. So depending on your destination it will be seaplane, domestic airline or a speedboat transfer.
The best way to explore the various atolls throughout the Maldives is by boat.
Almost all Maldivians speak English. The national language is Dhivehi, which is unique to the Maldives.
The standard electrical current used is 220-240 volts AC and you can use power plugs with three square prongs here
Tipping is not compulsory but practiced by lots of visitors, If you are happy with the services provided by the resort staff or local guides, a tip is appropriate. It is of great significance to them. The amount to tip is always subject to your satisfaction and your budget.
Tipping is not customary at independent restaurants and cafes in the capital city or inhabited islands.

EMERGENCY TELEPHONE NUMBERS
Police 119
Ambulance 102
Fire Brigade 108
Bottled water is easily available in all hotels and shops
Tap water is perfectly safe for brushing teeth however, we advise you to drink bottled or boiled water.
Sunscreen, insect repellent, and hats are all necessary for a comfortable holiday. They are available widely for purchase in island resorts, local islands and in Male'.
Locals and visitors alike prefer dressing in lightweight materials. T-shirts, cotton clothing, skirts and shorts are great to stay cool in the Maldivian sun. The ideal footwear would be sandals and flip-flops. Casual clothing is fine on the local islands and in guesthouses, Male' or island resorts. However the more up-market island resorts may require that you dress up for dinner.
The Maldives is a Muslim country and care needs to be taken in relation to the dress code on local islands. Whilst it is acceptable for men to wear T Shirts and shorts or swim shorts; ladies are expected to be more conservative by wearing T- Shirts, loose shorts or sarongs. Local islands are tolerant of guests wearing traditional beachwear but bikinis and revealing swimwear should be worn only at the designated beaches at these local islands.  
Any swimwear can be worn on an uninhabited island, picnic island, sandbank, screened off local beach, dive boat, liveaboard or island resort.
Maldivians, as Muslims do not consume alcohol; hence there is a total restriction on alcohol being available on inhabited local islands including capital city Male'. Please don't bring alcohol when you are flying into the Maldives as it will be confiscated at the airport. But it will be returned to you at the time of departure.
If your base is Male' or Hulhumale' you can get alcohol at Hulhule Island Hotel located near Velana International Airport. All island resorts and liveaboard vessels stock alcohol for their guests.
Bar Boats are anchored off some of the local islands to serves alcoholic drinks to the visitors at the guesthouses. Drinks are to be consumed onboard and cannot be brought back to the island. There is no guarantee that these bar boats will be operating during your stay, so check with the guesthouse when booking your stay.
The traditional food of the Maldivians is based around fish, mainly Tuna and some reef fish. White rice and "Roshi" (a flour-based flat-bread) staple items. Fish is normally smoked, fried, barbequed, or fried. Pork products are strictly prohibited in the inhabited islands but widely available in the island resorts. 
All food served on local islands and Male' is Halal Certified.
ACCESSIBILITY FOR THE DISABLED
Please note that hotels are generally not designed for clients with reduced mobility but they do accommodate them and any requirement in prior so they will accommodate accordingly.
It is advisable to find a resort with pathways and close to the Velena International Airport. Some resorts will have wheelchairs on site.
Getting on and off the boats, domestic flights or seaplanes at both the airport and the island resort is done by resort staff by manual lifting. Once on board, there is generally ample space in the speedboats.
Please be aware that dogs are not allowed in the Maldives.
You can bring a variety of animals into the Maldives: fish, birds, reptiles, rodents, etc. However, it is always best to check with the relevant authorities regarding your specific pet as certain animals may fall into the endangered species category. Your pet must travel with a health certificate issued by the relevant government authority in your country of origin.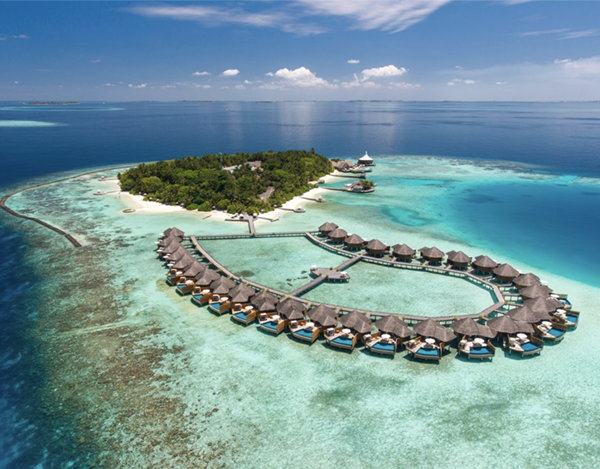 Resorts in Maldives are self sustaining and they exist on their own private island and ranges in size from 2 sq km to multi-island resorts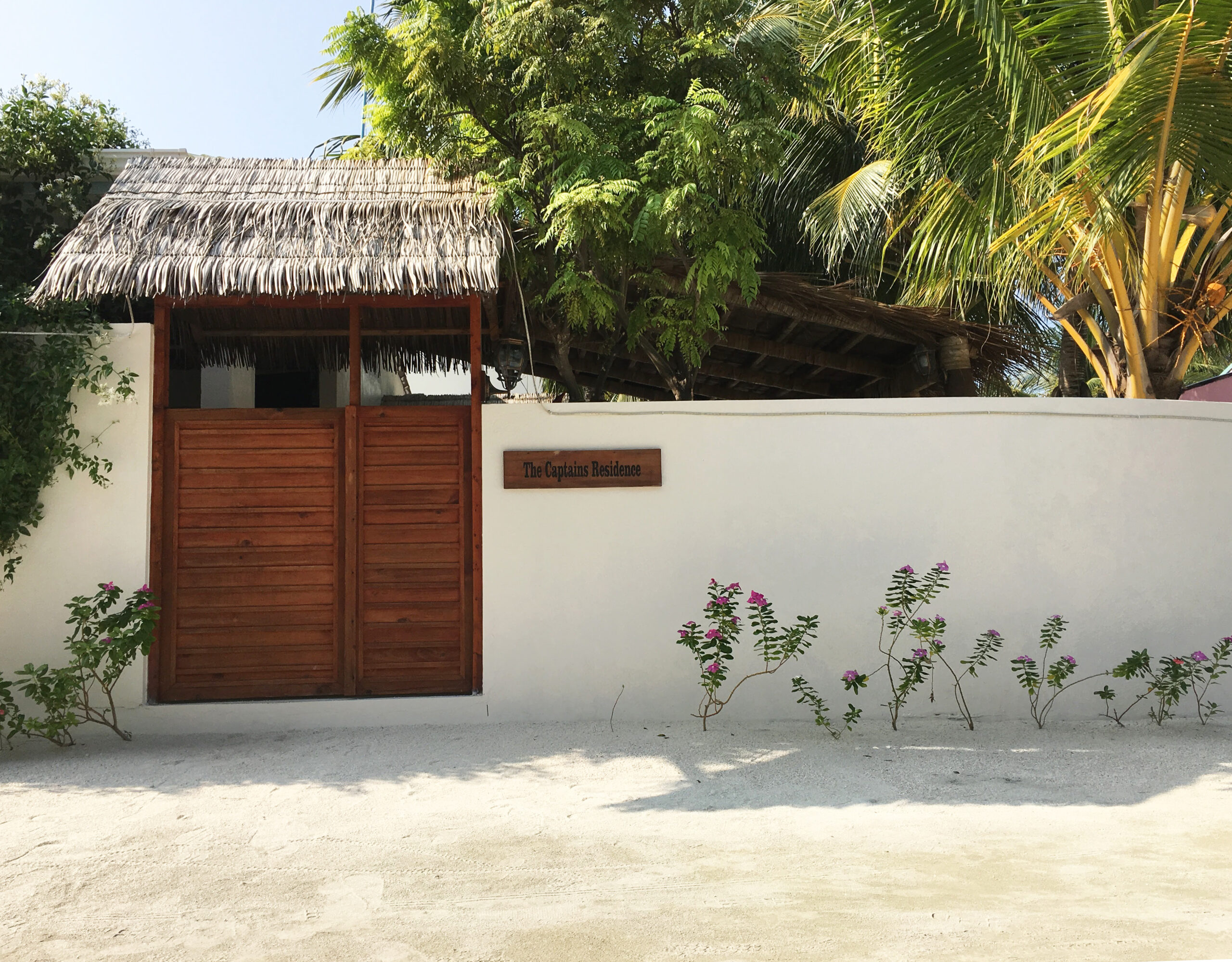 After budget friendly guesthouses were introduced in the local islands and visitors has been experiencing Maldives in a totally different way.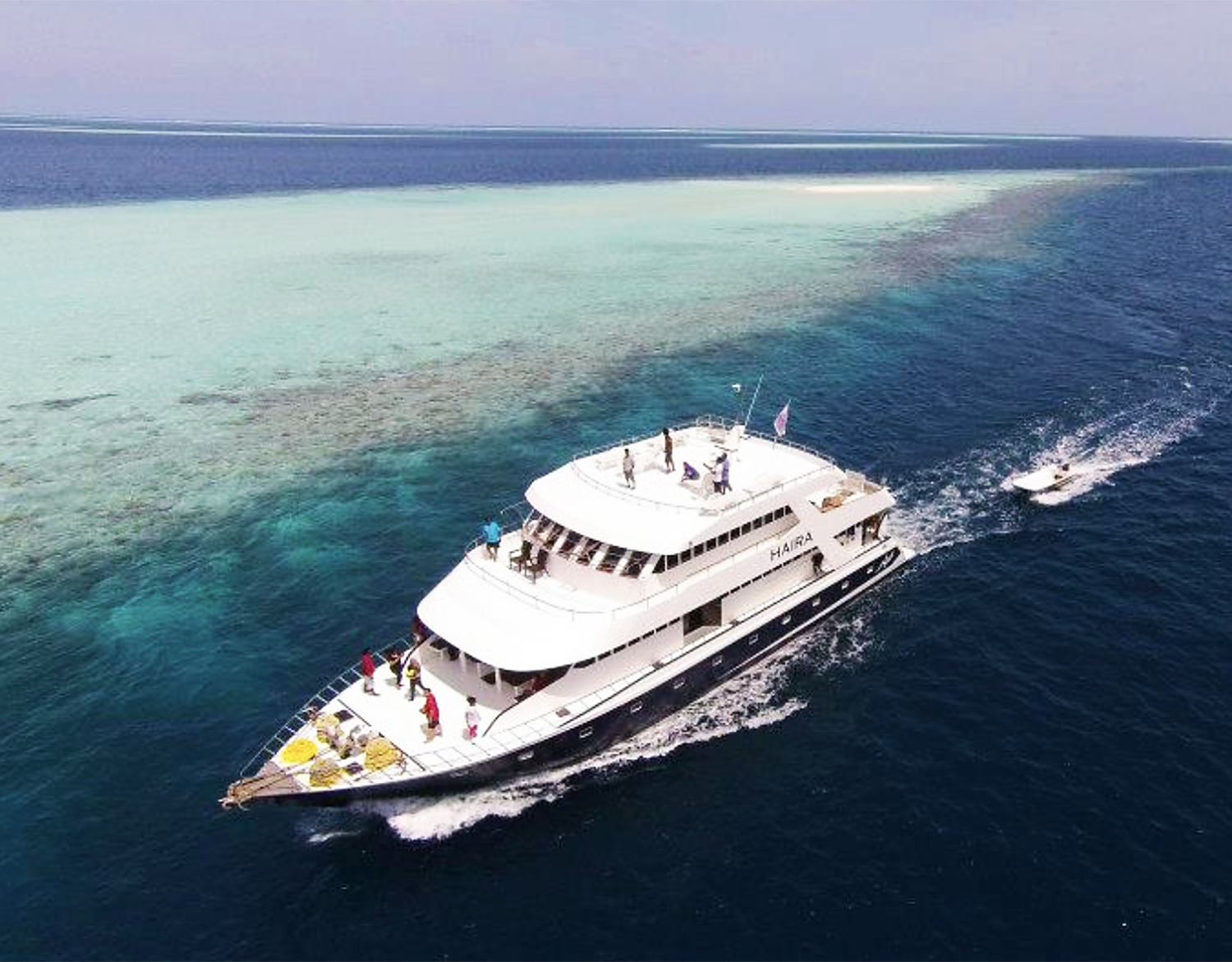 If you a keen diver, a surfer or just want to cruise through the atolls, Maldives offers a range of vessels to choose from.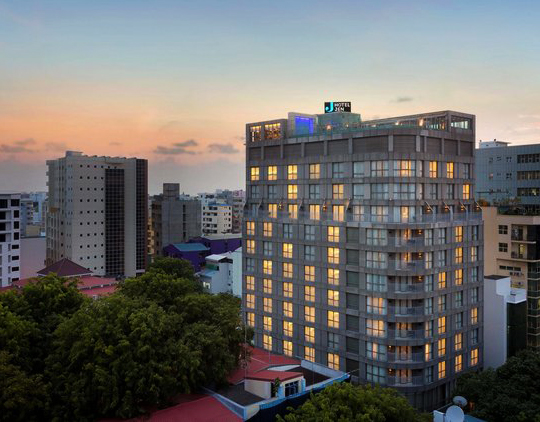 If you prefer the hustle and bustle of the city, Male' or Hulhumale' will be perfect for you.